Lanza's Forthcoming Book on cover of Publishers Weekly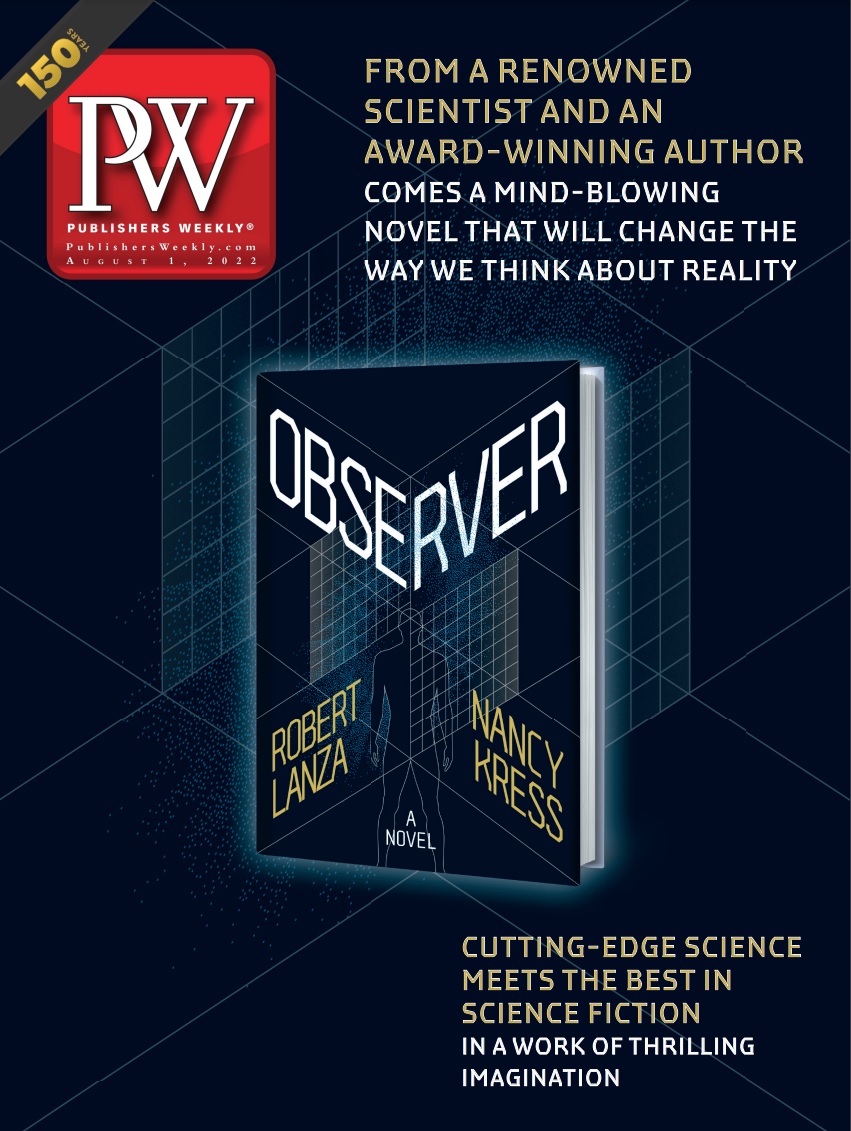 OBSERVER: A Novel
A mind-expanding journey to the very edges of science, OBSERVER will thrill you, inspire you, and lead you to think about life and the power of the imagination in startling new ways.
"Robert Lanza has taken the gigantic step of incorporating his ideas into a science fiction novel with Nancy Kress … brilliant … a riveting and moving story."―Rhonda Byrne, #1 NY Times bestselling author
"The cutting edge of science tipping into something new and marvelous … a startling, fascinating novel"―Kim Stanley Robinson, NY Times bestselling author
"A thrilling story you won't forget."―Robin Cook, #1 NY Times bestseller
"OBSERVER is the best of science and fiction—an intellectual adventure with real heart."―Daryl Gregory, award-winning author.
GET 40% OFF IF YOU PREORDER NOW!