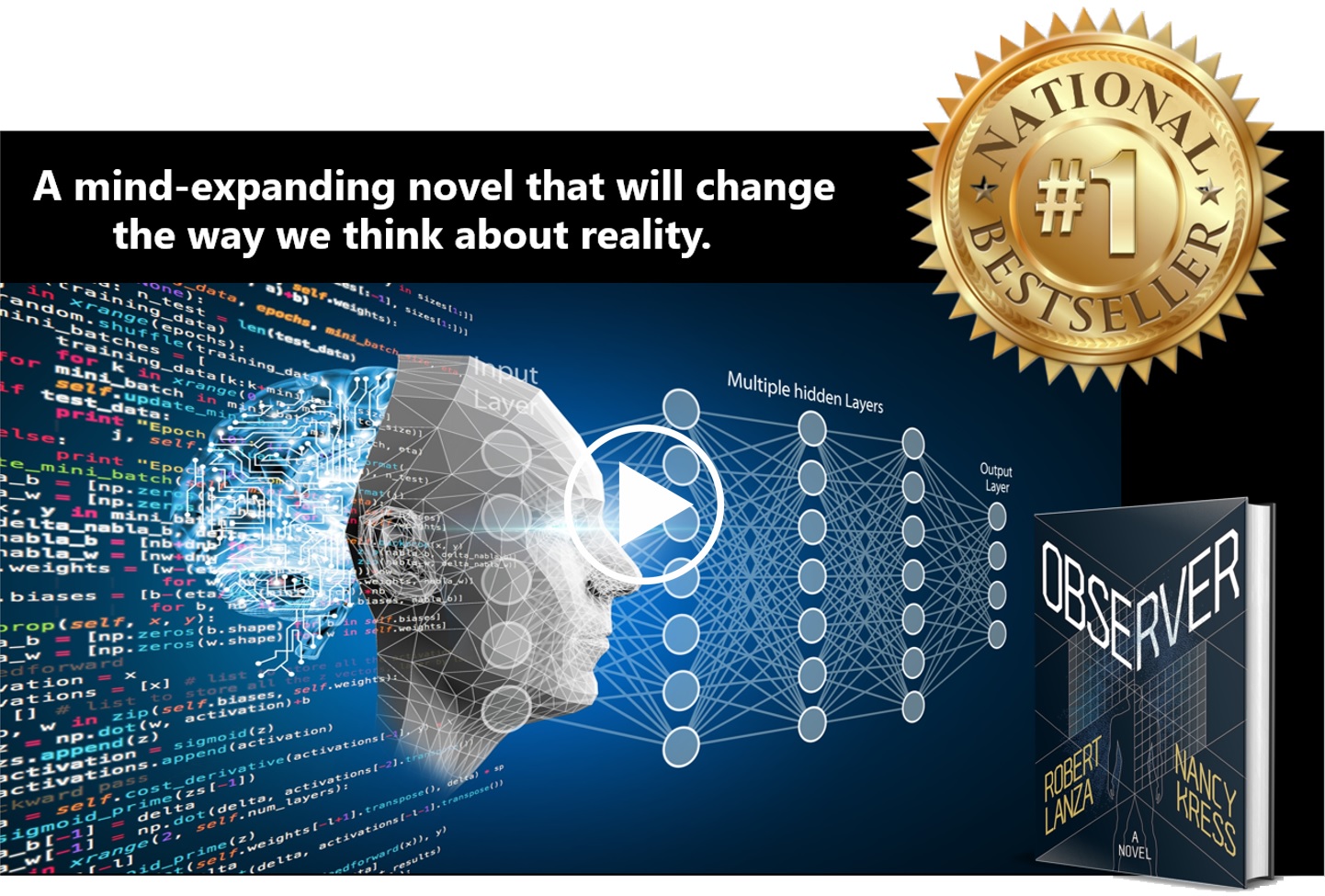 "A brilliant Crichtonesque thriller"—Publishers Weekly, starred review
In OBSERVER, scientist Robert Lanza, one of Time Magazine's "100 Most Influential People," is joined by 8-time Nebula and Hugo Award-winning author Nancy Kress to confront the mysteries in the space between biology and consciousness, between the self and what we assume is reality. OBSERVER takes you on a mind-expanding journey to the very edges of science. It will thrill you, inspire you, and lead you to think about life and the power of the imagination in startling new ways.
"The cutting edge of science tipping into something new and marvelous … a startling, fascinating novel"―Kim Stanley Robinson, New York Times Bestselling author
"Robert Lanza has taken the gigantic step of incorporating his ideas into a science fiction novel with Nancy Kress. Brilliant … a riveting and moving story"―Rhonda Byrne, #1 New York Times Bestselling author
"A thrilling story you won't soon forget"―Robin Cook, #1 New York Times Bestselling author
"OBSERVER is the best of science and fiction—an intellectual adventure with real heart"―Daryl Gregory, award-winning author.
GET 40% OFF IF YOU ORDER NOW!